GET THE ULTIMATE YOUTUBE STARTER KIT
FOR ONLY $47


($529 VALUE)
A power-packed digital asset bundle that will dramatically shortcut the path to creating (or reviving) your YouTube channel!
WHAT'S INCLUDED IN THIS POWER-PACKED STARTER KIT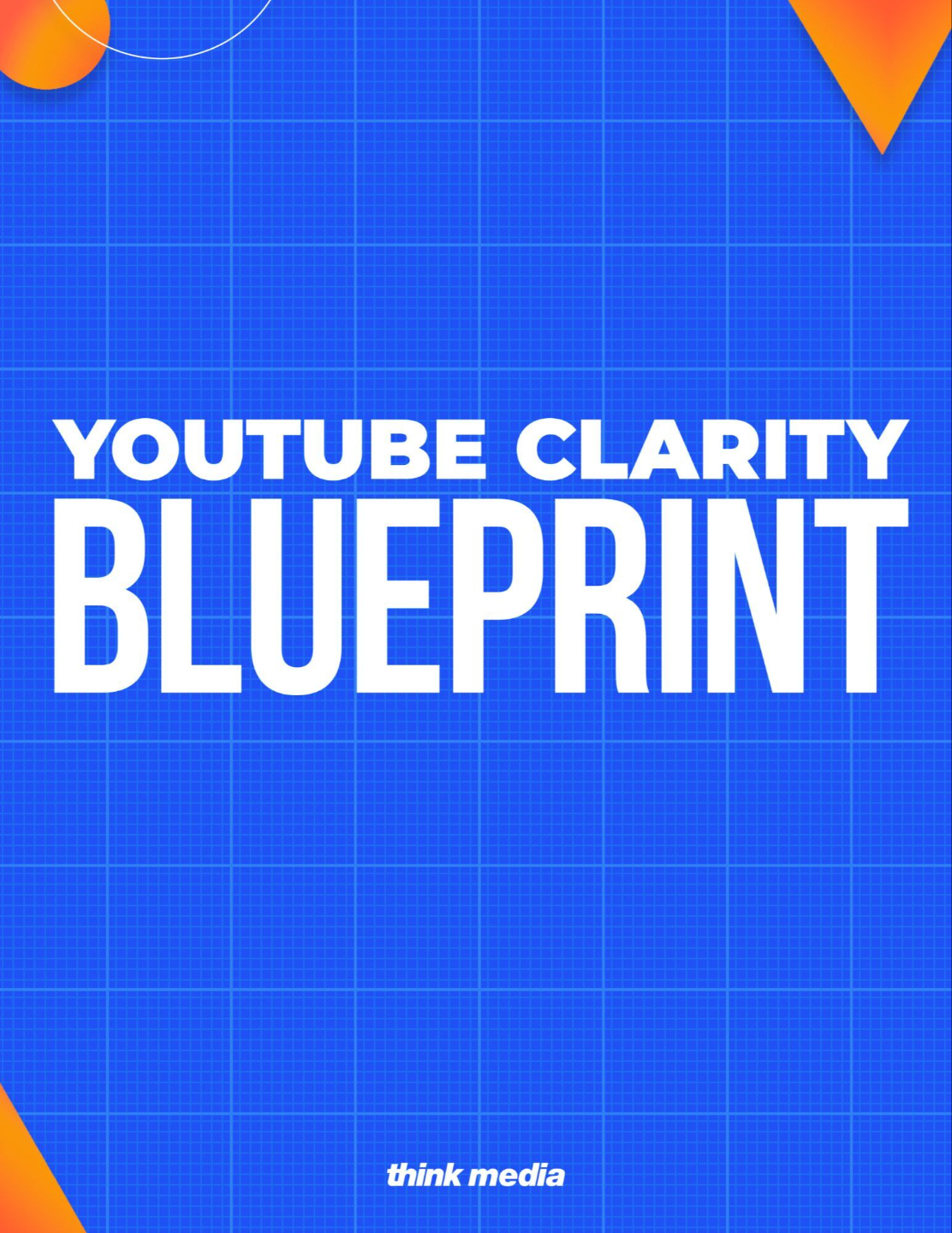 The YouTube Clarity Blueprint

($97 Value)
You've been trying to get going on YouTube (or thinking of starting for a while), but everything feels overwhelming. You're just not sure how to get going RIGHT. This blueprint will help you get fierce clarity and confidently set yourself up for success.
The 15 Best YouTube Title Formulas for Getting Views

($97 Value)
The most critical element for getting attention on your video?
Your video title.
Here at Think Media we've spent years perfecting titles that get clicks, WITHOUT having to turn to clickbait. And we're going to give you 15 of our best title formulas so you can copy them for your videos, no matter your niche.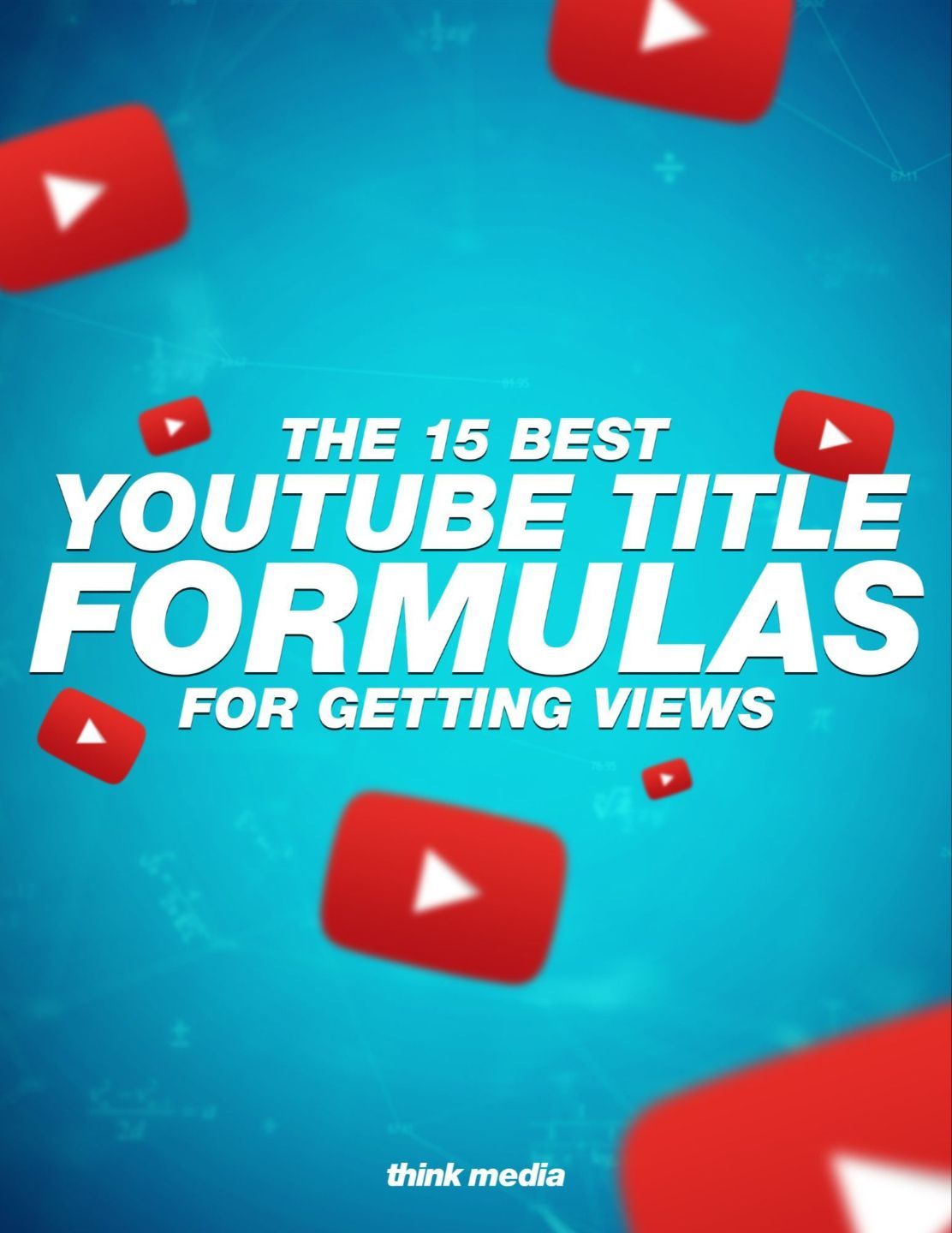 51 Video Ideas to Jumpstart Your Channel

($47 Value)
We bet you've laid in bed wondering - what video could I possibly create that would be interesting and make people want to watch?
You've had creative blocks. You've doubted yourself. Maybe you've doubted time and time again that the video you make would interest people.
Well, in this download, we're giving you 51 foolproof ideas your audience will surely love.
51 Money Making Video Ideas Guide

($97 Value)
You need money for the mission.
If you want to go full-time on YouTube, you'll want to make sure you're MAXIMIZING the income you can bring in. In this download, we're going to give you 51 ideas for making money on YouTube.
Create Awesome Videos Checklist

($47 Value)

 
Simplify the process for each and every video you create! This checklist shows the exact process Think Media uses on a daily basis and ensures you won't miss anything on your next video shoot.
Thumbnail Templates 

($97 Value)
A great thumbnail will separate your video from the rest, increasing the number of people who actually click through on your video and watch!
Copy Think Media's BEST performing thumbnails directly with these easy-to-use Canva templates.
Video Description Template

($47 Value)

 
We've also included descriptions templates and more to systemize each step in your video creation system.
THAT'S A $529 VALUE FOR JUST $47 WHEN YOU PURCHASE TODAY
You want exact templates for your video topics, titles, and thumbnails.
You want exact templates for your video topics, titles, and thumbnails.
You want exact templates for your video topics, titles, and thumbnails.
Matthew Stratton
Audio Tech YouTuber
This is next level. This is why I am with Sean and Think Media. It is going to take time, but, this is a level no one else I have found talks about.
Louis Guidetti
Artist & YouTuber
Sean, this program is amazing! It's a Godsend for me. Keep up the amazing work my friend!
Mary Louise
Cooking YouTuber
Sean and Heather and their team provide wonderful information to help with growth and guidance for your channel, social media, and your business plans. Yesterday, after a little more than a year and a half with Think Media, my channel popped over 100,000 subscribers and 3 million views. (I still can't believe it!) Thank you Sean, Heather, and my Video Ranking Academy family! The income I am able to make from this venture is really helping my family during this time.
Youthman
YouTuber
Using your advice, I've grown from 900 subscribers to 17,000 over the past year. You guys rock!
SEAN CANNELL
Sean Cannell is one of the most watched video content experts in the world. One of his channels was listed by Forbes as one of the "Top 20 Channels That Will Change Your Business.
He is an international speaker, best-selling author of the book YouTube Secrets and his YouTube channel, Think Media, reaches over 21.5 million people a month. Sean has been hailed as one of the most successful online video experts - first building a multiple six-figure business through affiliate marketing and then going on to build a seven-figure media company focusing on online education that he still runs today.
FREQUENTLY ASKED
QUESTIONS
What will I get with the YouTube Starter Kit?
Who is the YouTube Starter Kit for?
Am I being shipped a physical product?
When will I get access to the material?
Is there a coupon code? Do any coupon codes apply?
Do I have lifetime access?
What is the refund policy?
Is this for me if I don't currently have a YouTube channel?